Students
Main Content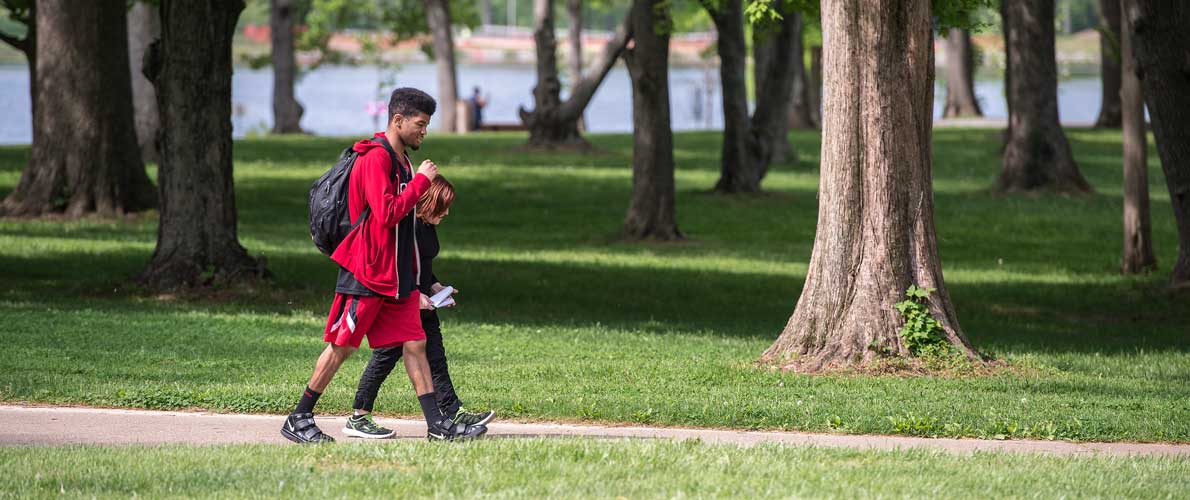 A Definition of Community Service. . . .
Services which are identified by an institution of higher education, through formal or informal consultation with local nonprofit, governmental, and community-based organizations, as designed to improve the quality of life for community residents, particularly low-income individuals, or to solve particular problems related to their needs, including:
Such fields as health care, child care, literacy training, education (including tutorial services), welfare, social services, transportation, housing and neighborhood improvement, public safety, crime prevention and control, recreation, rural development, and community improvement;
Work in service opportunities or youth corps as defined in section 101(*) of the National and Community Services Act of 1990
Support services to students with disabilities and
Activities in which a student serves as a mentor for such purposes as tutoring, supporting educational and recreational activities, counseling, including career counseling.
---
Source: 42 United States Code, Section 2751; Congressional Higher Education Act of 1965 as amended by the Higher Education Amendments of 1992, and the Higher Education Technical Amendments of 1993.
https://www.law.cornell.edu/uscode/text/42/2751

 "The most significant event to happen in my undergraduate career was being in Dr. Reese's research course for social work. I have never been in a course where I got to go out and collect data from someone's personal life that was meaningful and important. This course gave me exposure to the homeless and low income populations and their individual stories. The thing that surprised me the most is that the majority of those interviewed reported "some college." This was surprising because a common misconception to middle and high-income people is that they have poor education. Through this research project, I learned from the people being interviewed directly, what resources were lacking, what was needed but most important, how large of an issue homelessness is in these rural towns. Without this research project, I, along with many others, might say homelessness in Southern Illinois is not a "big deal" but it is a huge deal that needs more attention and action. This research class gave me a sense of urgency to pursue my graduate degree due to the mere fact that doing research is not enough, using that research for something necessary and purposeful is even more important."
-Whitney Berman, MSW Student in the School of Social Work
Volunteering for Elections and Political Involvement: 
With 2016 being a presidential and congressional election year, students in campuses across the country are getting involved and learning about critical issues facing our country.   As a public university, SIU upholds regulations that student will receive volunteer hours for civic engagement activities that are Non-Political in nature. 
Students CAN receive volunteer hours for the following: 
Voter registration drives both on campus and in the community; serving as volunteer (not paid) poll workers on election day; helping individuals get to the polls.  The above are considered civic activities and do not involve a person or political party.
Students CANNOT receive volunteer hours for the following: 
Distributing brochures or making phone calls on behalf of a specific candidate or party; organizing or assisting with fundraisers for a specific party or candidate
The above examples are not a complete list.  We encourage students with questions to call the Center for Service-Learning & volunteerism at 618.453.7520.